Walking can be very beneficial to our health. It is easy and simple to do, yet, it does a lot to our physical and mental health.
In San Francisco, people are used to walking – some do it as a form of exercise, some are just used to walking to the office or restaurants or malls. Did you know there are a lot of interesting staircases in San Francisco that were built to make it a little easier for people to walk around the town? Not to mention these stairs are so good-looking and Instagrammable! Let's discover these beautiful steps and be inspired to walk your way to a healthier and better you.
Lyon Street Steps
From the top, you will see the Palace of Fine Arts, the blue waters of SF Bay, and parts of Marin. With more than 300 steps within the two blocks, you will feel the burn! Lyon Street steps are open to the public 24/7 and free to visit.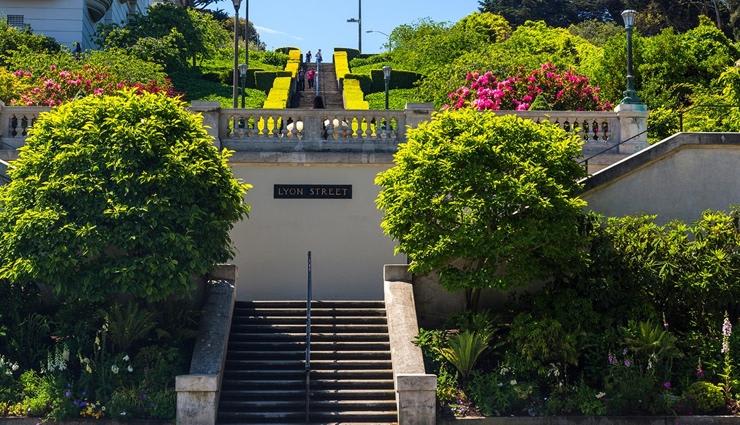 16th Avenue tiled steps
This 163-step staircase showcases colorful pieces of lovely spiral designs. With small sea creatures, stars, and the moon. The most famous SF mosaic stairway. Feel free to visit anytime.
Lincoln Park Steps
This 52 steps staircase is worth visiting any day of the week because of its colorful and joyful theme. Take a break using the benches between the two flights of stairs and be amazed at how beautiful this staircase is!
Arrelious Walker Stairway
This mosaic tile staircase has 87 steps. The brightly colored handmade tiles were inspired by the decorative patterns drawn from cultures around the world. Also called the "Flights of Fancy," this stairway connects the isolated part of the neighborhood to the India Basin Shoreline and Bay Trail.
Hidden Garden Steps
Be mesmerized by these gorgeous mosaic tile steps that are no longer hidden from the public. Take the stairs at your pace or get in a workout by climbing 148 steps and appreciate the colorful design of snails, flowers, rainbows, dragonflies, and butterflies.