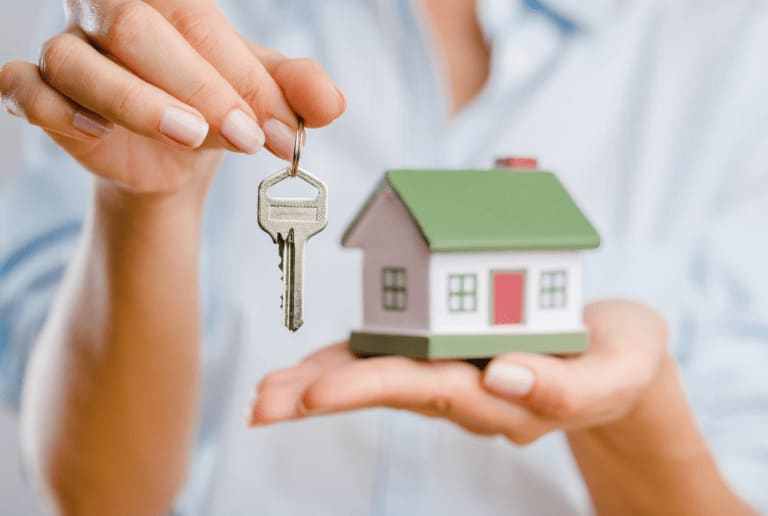 If only! If you want to be successful in 2022, you can't stop using last year's shopping list. The market has only tightened further with fewer properties available + more eager buyers.
Do: Get a reality check on your criteria and price range. Consider supplementing your down payment with additional sources (+ lender's blessing). Review CLOSED prices for homes that sold. Ask your agent to find out the offer terms of those sales. You don't get a reality check by looking at list prices for other homes on the market. They may be underpriced or overpriced. Recent closed sales prices are the strongest indicator. If you base your decision on list prices instead of closed prices, it's like assuming everyone who enters Harvard will graduate Harvard, with the same GPA.
Do: Specify a communication strategy with your agent. Call, text, or email? When they reach you through that method, be responsive every time they contact you. Time is of the essence in this fast-paced market.
Do: Tour every property in your price range. If it's not worth your time to tour the properties, don't expect your agent to read all 300 pages of the disclosures to answer detailed questions on the ones you wish to pursue. Learn what repairs are typical for the price and which stand out and should be factored into the price. The best way to find the right property is to know which is NOT the right fit for you. If you hesitate on the right one, you may pay more for a property that isn't as good of a fit several months later.
Do: Prioritize the home search. It can feel like a part-time job. "On call" 7 days a week. If you don't put your home search on the front burner, your lender, inspectors, and agent may not either.
Do educate yourself on how Homeowners associations operate, if your budget includes planned unit developments (PUDs, condos, townhomes). Ask your agent about realistic repair costs. Look for "informational" vs "urgent" items in the inspection reports. Buyers who don't want to buy in a community with annual fee increases or special assessments typically are naive as to how maintenance is funded in common interest developments. 3% to 6% annual increase in homeowners association dues has been typical in recent years. Sharing costs amongst many units can often mean bulk savings for capital improvements, ie roofs, siding, painting, and landscaping. We're in a skilled labor shortage, complicated by supply chain delays. HOAs face that as well as homeowners and may be in a better position to address hurdles than you as an individual. Before you give up on an HOA, look at repair costs for nearby houses at a similar price point and ask yourself if you want to be on the hook for the whole cost vs a share of the cost. Seriously think about whether you'll have time to drop everything to interview and meet service providers when maintenance is due. Is it more feasible to take a turn on the board than "be your own board" at all times? If rules and community decision making is too much to stomach, be prepared to pony up for the houses that fall into your price range. Understand the tradeoffs.
Do: Get preapproved with a reputable, local mortgage broker or lender. Please! When you submit an offer, the listing agent will likely call lenders of top offers with additional questions. If your lender is in a different time zone or doesn't pick up it may cost you the property. In fast-paced markets like California "I'm out of the office" does not create confidence with the listing agent. Also, out-of-area and internet-based lenders often use language and practices common in their market. If I ran a mile every time an out-of-state lender assumed "closing" and "signing documents" were the same thing in California, I'd be an ultramarathoner. Your finances are too critical to trust an app or a lender with an 888 or 800 number. Think about it…there's a reason the teaser interest rates look too good to be true.
Do: make sure your letter says preapproval, not prequalification. NOT the same thing. Preapproval means the lender has already done a thorough examination of your financial qualifications. It also means you have done your part in providing documents to the lender & allowed a credit check, so you're further along in the process. Online lenders use a narrow list of questions for their initial diagnosis that often misses critical information, ESPECIALLY if you are self-employed. This can mean the difference between a stressful cancellation (months wasted), and keys to your new house.
Do: Be clear about your intentions. If you find the right property but you're not ready to make an offer with the price/terms needed to secure the property, revisit your criteria and price range. Buyer's who were "not in a rush" the last ten years generally paid more for the home later. Even worse, they often settled for a less desirable home. If you're optimizing for budget, make sure to consider the long term. The bay area is severely underbuilt, and "no growth" is the philosophy. Your choices are based on what already exists. Space and locations don't change much over time. But the prices do. Attain agents are skilled at seeing potential in any property and providing resources to help you make the right space into the right home. We've had to face the market conditions ourselves, and improve our properties over time. But we think Marin is sooooooo worth it!