Celebrate Independence Day the Marin County way! Communities across the Marin observe the 4th of July in their unique ways. Here's what's going on in your community on Monday, July 4.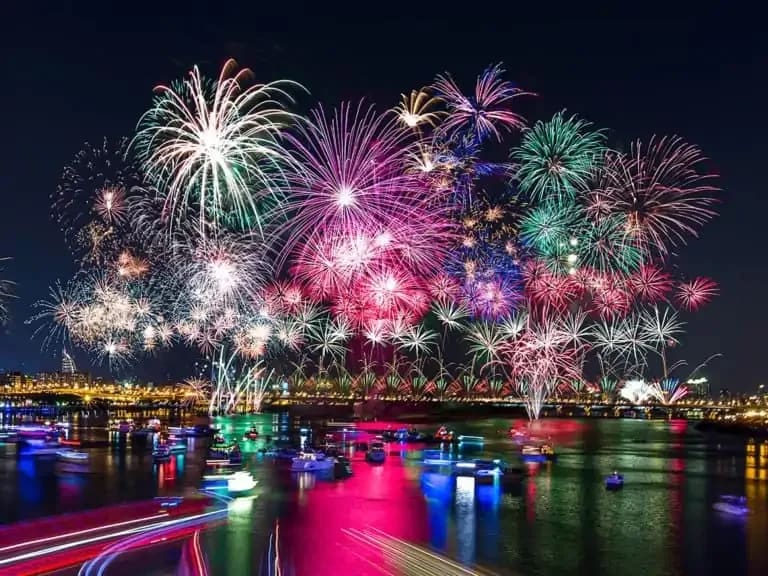 San Rafael — 2022 Marin County Fair
The 2022 Marin County Fair in San Rafael offers what is pretty much Marin County's official fireworks display. Fair admission is $20–$25 and includes free carnival rides, exhibits, music, and more. This year's fair theme is "So Happy Together!" Fireworks begin at 9:30 pm every night from June 30–July 4. Fair hours are 11 am–11 pm; the last entry is at 10 pm. Location: Marin County Fairgrounds, Civic Center Drive, San Rafael.
Corte Madera and Larkspur 4th of July Parade & Festival
Don't miss this year's Corte Madera-Larkspur 4th of July Parade and Festival, one of the biggest 4th of July events in Marin. The parade starts at 10:30 am and features the Famous Corte Madera Town Band, McIntosh Pipe Band, the Freedom Band, and more. Accompanying festivities take place at Corte Madera's Town Park from 9 am–5 pm.
Inverness 4th of July Festivities
4th of July festivities in Inverness take place from 9 am–1 pm and feature its annual foot races for the whole family, from toddlers to adults. Festivities happen on Inverness Way near the fire station.
Novato 4th of July Parade
Novato's 4th of July Parade is one of the largest in the Bay Area and takes place from 10 am to noon in downtown Novato at Grant and Railroad Avenues. Pre-parade entertainment from 9 to 9:45 am. Every year Novato hosts 15,000 to 20,000 spectators and over 100 parade entries ranging from classic cars and vintage military vehicles to Irish bagpipers and a Chinese drum and bell corps.
Sausalito 4th of July Parade & Fireworks Extravaganza
Sausalito's 4th of July parade will commence at 10 am down Bridgeway and Caledonia Street. Everyone is invited to gather for an afternoon picnic at Dunphy Park where Marin locals, The Humdinger Band will cover rock favorites from 12:30-4:30 pm from the gazebo. Come and enjoy a good old-fashioned 4th of July celebration! Sausalito's Fireworks Extravaganza takes place at Gabrielson Park. Neon Velvet is sure to keep you dancing from 6:30-9 pm. Fireworks will begin around 9:15 pm and last for half an hour.